Cast Iron Cookware is amazingly versatile and millions of people love its all natural non-stick surface. It continues to be one of the most popular pieces of kitchen equipment for home chefs. However, maintenance and cleaning can be labor intensive and solutions have not kept up with advances in material science and technology.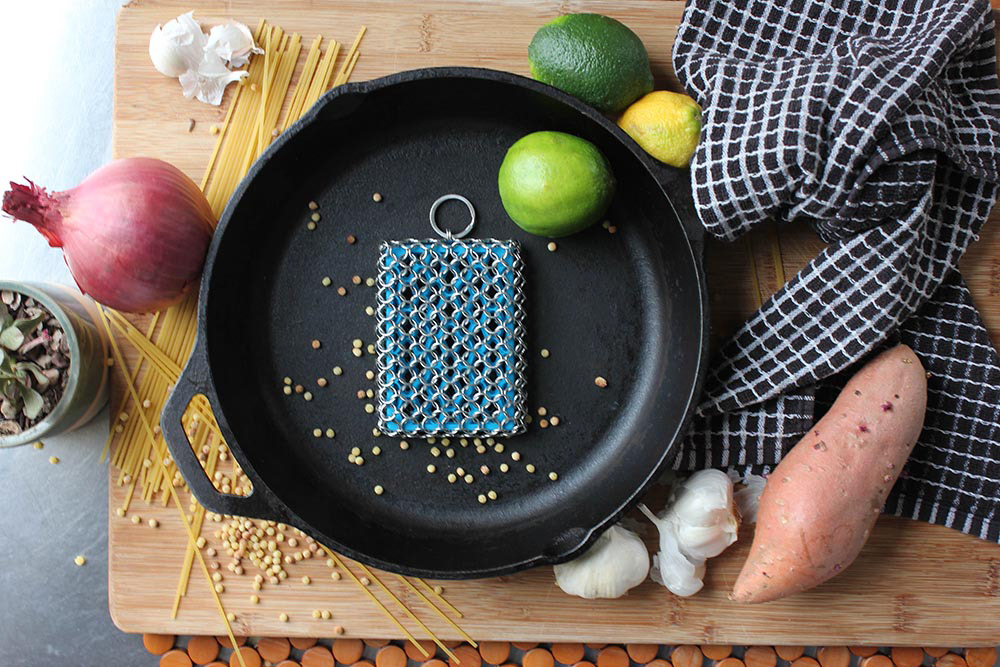 By using rounded 316 surgical grade Stainless Steel chainmail rings wrapped around a Food Grade Silicone core, we were able to simplify the cleaning of Cast Iron Cookware while helping to preserve its non-stick surface. The uniquely designed core helped adapt one's scrubbing pressure and improved its ergonomics while cleaning. And it's also dishwasher friendly! 
Today this scrubber is the new standard for Cast Iron maintenance and can be found at retailers such as Target, Walmart and Williams Sonoma.