Oakley x US Military 
The Challenge:
The US Military requested development of a desert combat boot that could withstand the rigors of Fast-Rope deployment, the hazards of urban warfare and the climate of desert combat. It needed to be breathable, flexible, durable and adhere to the Military's strict code of construction and aesthetics. 
Our first stop was  Camp Pendleton. We needed to see how soldiers trained, what they put their footwear through and listen to what they needed to help them perform their best.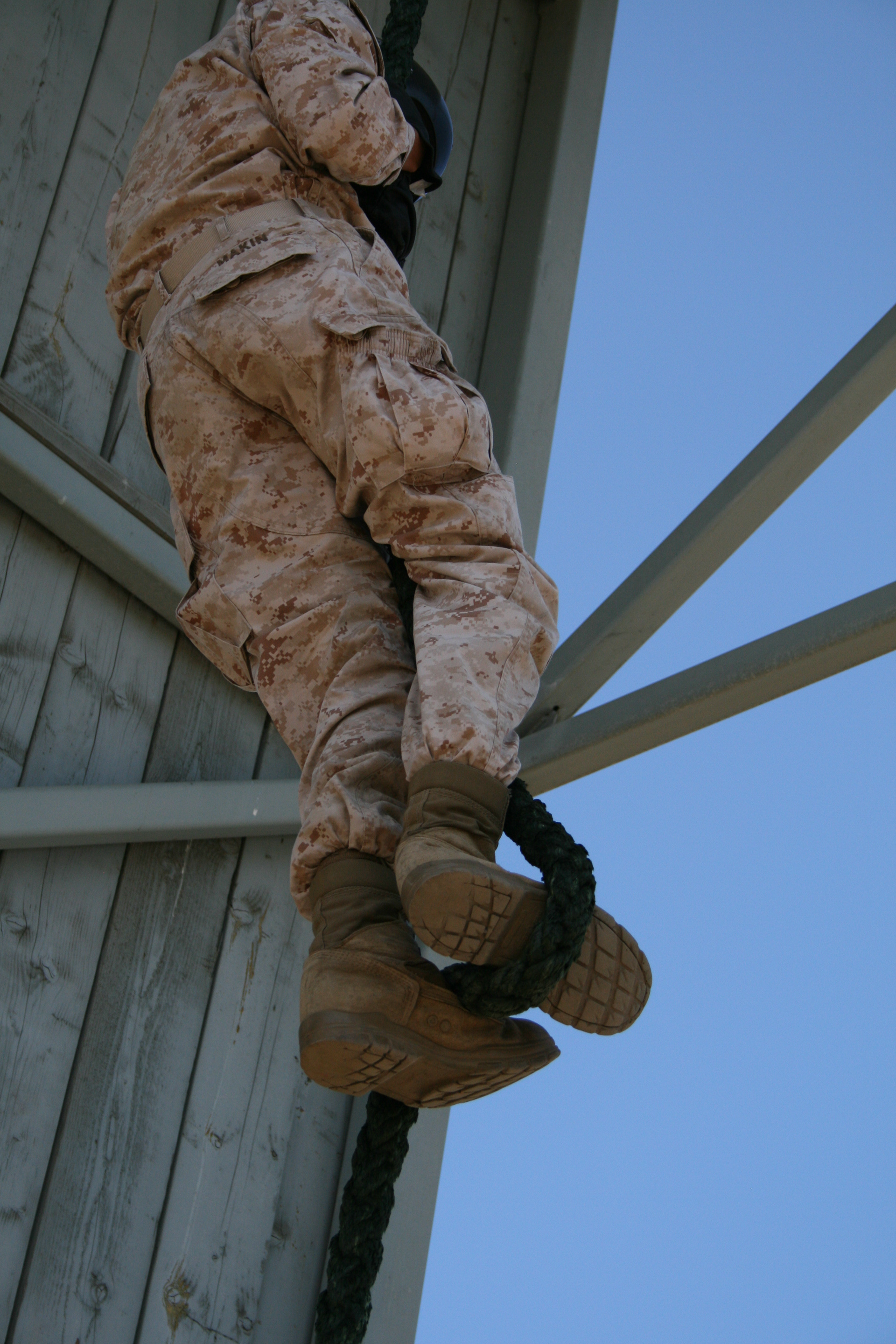 We put their standard issue boots to the test with multiple Fast-Rope runs and examined the results. We took note of the areas that wore out the fastest and areas that needed improvement. 
As we delved deeper into research, we looked for other opportunities to improve and solve problems the soldiers faced. 
Initial concepts explored exposed EVA outsoles, simplified panel construction, optimized venting ports and alternative lacing systems to help deflect Infrared sensors. Throughout this phase, we kept in mind the military's guidelines on aesthetics and construction as well as Oakley's visual brand identity. 
The LF assault boot incorporated new features for Fast-Rope deployment that were new to military footwear. It pioneered asymmetrical wear zones, high abrasion arches and puncture proof soles. The upper was made with highly durable Cordura nylon, 1.6 mm thick split leather and the outsole was made with a specially formulated hydrophobic rubber that had improved grip in wet conditions. All these innovations combined made it one of the most functional pieces of military equipment that Oakley had produced for the armed forces.