Bob Burnquist Signature Shoe
Case Study
Bob Burnquist partnered with Oakley and wanted to develop a piece of performance footwear that could meet his high standards and help him perform during competition.
The Challenge:
It is easy to over design a piece of performance equipment. Many companies have faltered in attracting the skate enthusiast with over engineered products. Skaters did not want over molded support cages or highly defined wear zones. They just wanted a casual leather shoe. The challenge was to be innovative, use premium materials, address the problems they constantly faced while keeping the silhouette simple and the technology hidden. Essentially,  it had to be the James Bond of skate shoes. 
In our research, there were several problems we saw in existing skate shoes. Stitching in high wear zones were the first to fail. Shoe laces that were laced through punched eyeholes were exposed to repeated abrasion and tended to rip pre-maturely. Suede leather was softer, wore out faster and did not provide the support that a professional skater would need.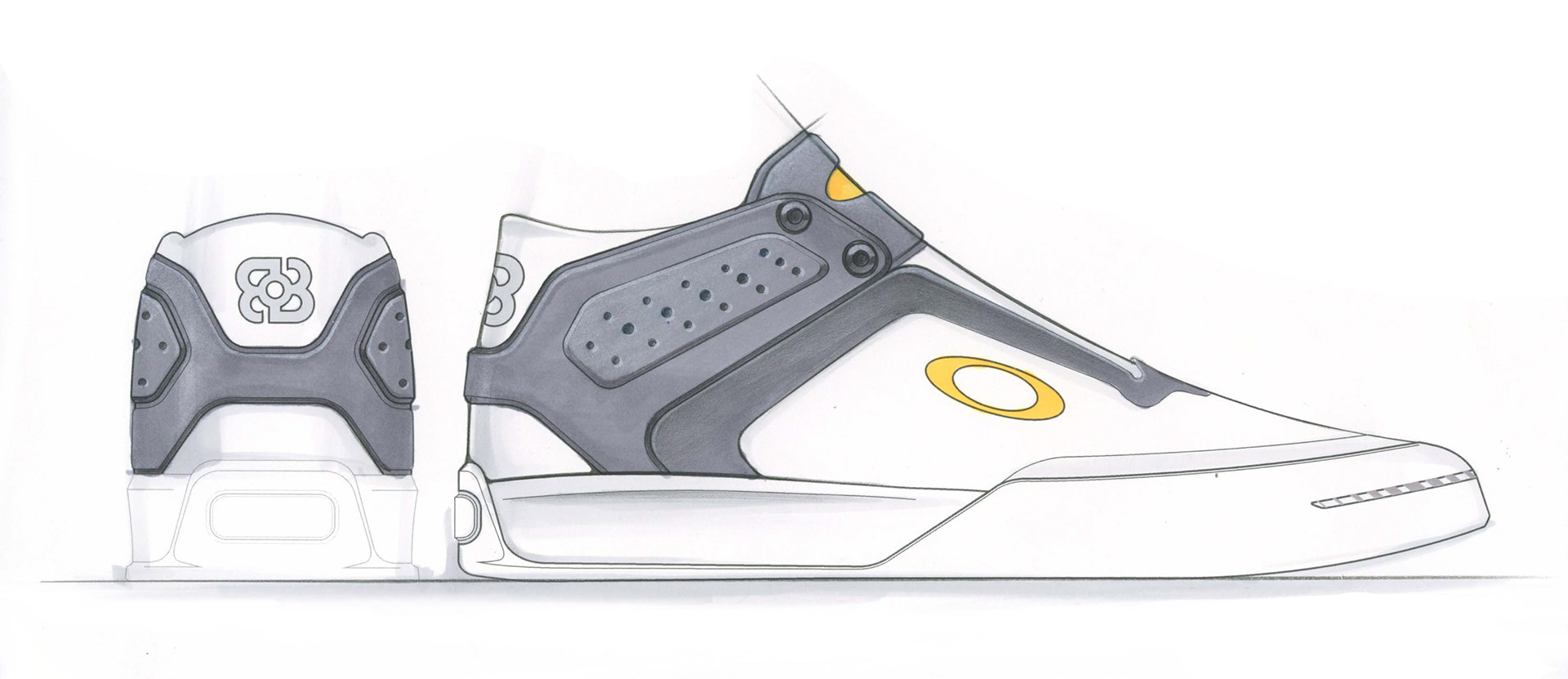 Concept Sketches
We explored ideas such as high abrasion coatings for the leather, moving sewed panels away from high wear zones, hidden gillie lacing, added padding for the collar to improve comfort, EVA outsoles for impact resistance and welded construction to remove stitching all together. 
Bob took our preliminary prototype and put it through its paces. He used it for 12 practice sessions and one X Game. After winning 2 Gold medals, he returned the shoe to us. Although unrecognizable,  it was bruised but not beaten. 
The final product included a hidden lacing system, reduced stitching and paneling near the toe and lateral side to help prevent premature construction failure. The rubber outsole was made with high abrasion rubber and its lateral edge was kept sharp to help in board flips and tricks. The real accomplishment was being able to deliver these improvements while keeping the aesthetic simple and understated.